Winter holiday in Ischgl
Ischgl in Tyrol: one village, a thousand possibilities
A skiing holiday in Ischgl- the Alpine lifestyle hotspot for winter sports enthusiasts.
A 1,500 soul village, multiple awards, multiple celebrations: The Silvretta Arena, with 238 kilometers of slopes, is one of the most popular winter hotspots in Austria and even worldwide. The high international esteem of the Tyrolean ski area is no coincidence:
One of the largest connected ski areas in Tyrol, a unique number of winter offers, glamor and unforgettable surprises are the result - the ski mecca of the Alps is at its best for its guests every winter. From skiing in the Silvretta Arena to concerts with world stars in the middle of the ski area, to entertainment and shopping or top culinary achievements - the famous Ischgl winter is intoxicated with exuberant holiday flair - it's not for nothing that they say: Relax if you can...!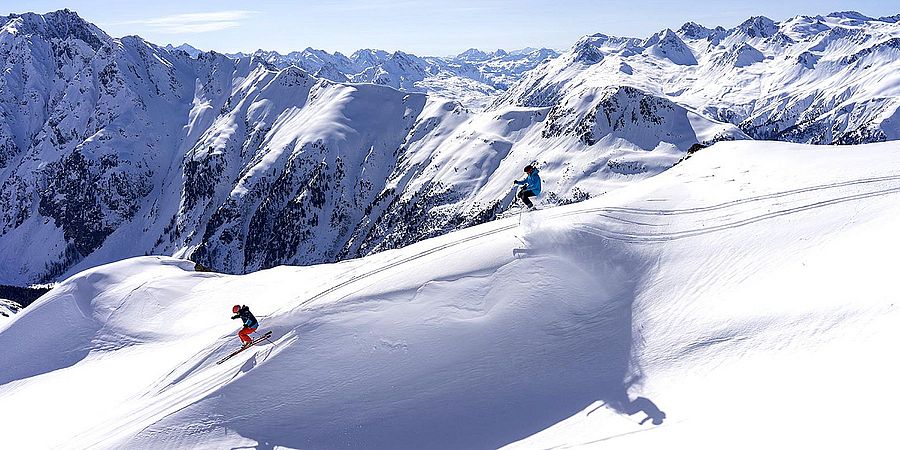 Skiing holidays in Ischgl
Exclusive skiing in the Silvretta Arena
Unlimited skiing on top slopes right outside the hotel. You can ski right up to the hotel door. There's no more convenient way to have a skiing holiday in the Tyrol. At Hotel Christine we offer our skiers and snowboarders many services, such as a heated ski room, ski depot safe with each room or ski passes available for you at the reception.
The Silvretta Arena has 239 km of well-maintained slopes and 45 modern lifts and mountain railways. There's lots of variety: snow parks, special slopes, peaks and racing tracks. Red, blue, black slopes. What do you want to do on your skiing and snowboarding holiday in Ischgl?
The Swiss side of the Silvretta Arena offers a special shopping experience. You can shop duty-free there. What a combination: cross-border skiing and shopping!
You can also do a culinary tour of the Silvretta Arena. Mountain restaurants and country inns offer the finest local food and welcome you throughout the day for delicious dishes and refreshing or warming drinks.
As well as the best prepared slopes reaching 2,872m, winter holidaymakers can expect quiet freeride courses, fantastic ski touring routes and great events that attract lots of stars to Ischgl every year. The Silvretta Arena is the third largest skiing region in the Tyrol and an absolute hotspot for all Alpine sports enthusiasts.
Highlights of the Silvretta Arena skiing region:
Special slopes, like peaks or racing slopes
Guarantee of snow from the end of November to the start of May
Slopes for every level of ability
Huge snow parks for snowboarders
Cross-border skiing and duty-free shopping in Samnaun
239 km of slopes and 45 ski lifts
Eat at 15 mountain restaurants and ski hits
GPS tracking on the piste map for iPhone and Android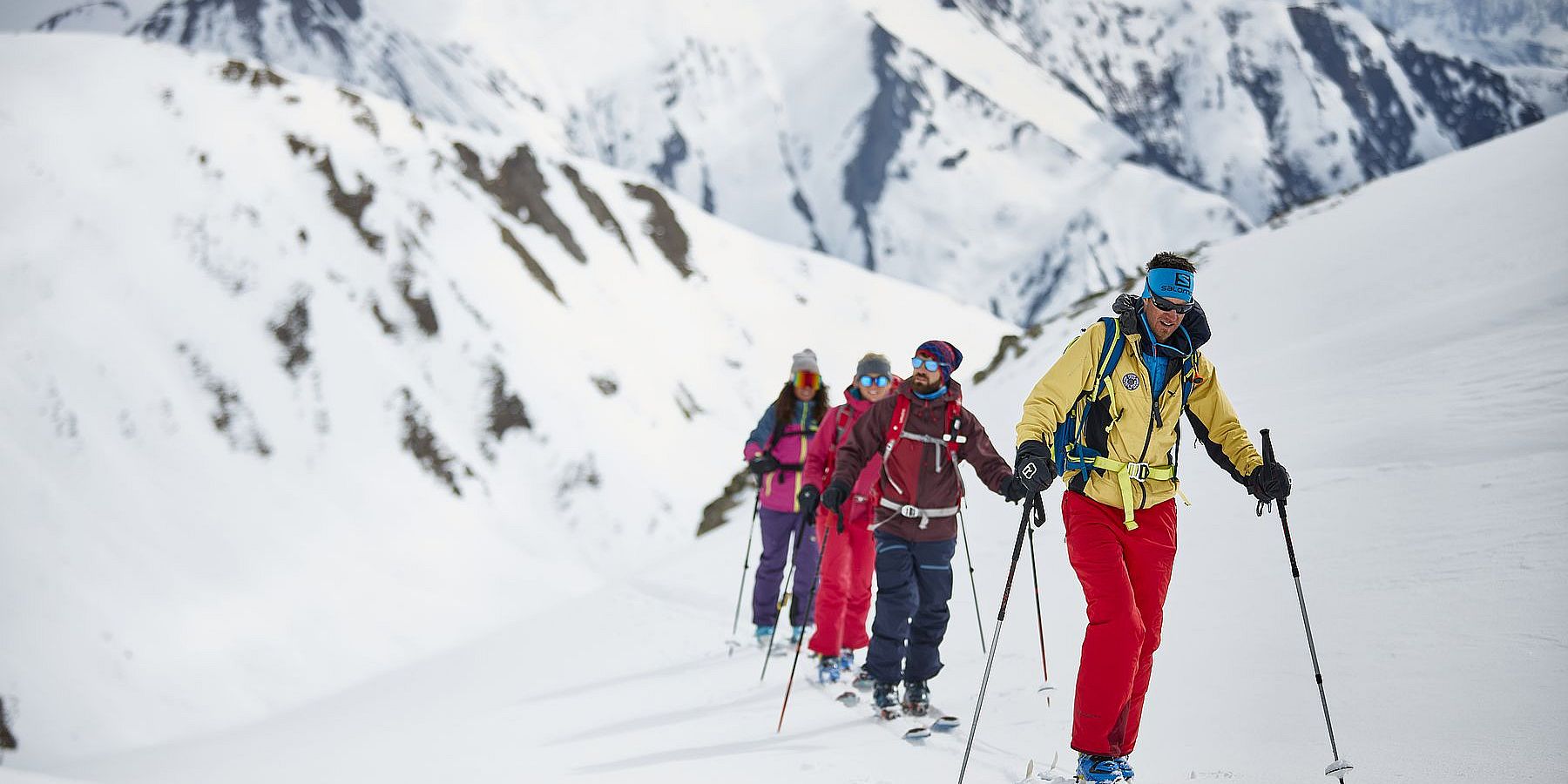 Our tip:
Ski touring in Ischgl
Even though Ischgl has state-of-the-art mountain railways. Sometimes it's the journey that matters. That's true for ski touring. Anyone can experience this along the ski slopes. The equipment is available from the sports shop at the hotel. A ski tour of the Alpine terrain brings you even closer to the nature of Ischgl. But: safety first! That's why we recommend a ski tour with a professional guide. The certified mountain guides have impeccable knowledge of the region and will show you the most beautiful and pristine touring areas in Ischgl.
Winter holidays in Ischgl: More than just skiing
A skiing holiday in Ischgl is the pinnacle of happiness for any skier or snowboarder. But there's plenty to do in Ischgl off the slopes. Ischgl is a sports hotspot.
Winter hiking on the cleared hiking trails of Ischgl, snowshoeing through breathtaking landscapes. Walking and hiking. That's also part of a winter holiday in Ischgl. Many routes show you the peaceful side of Ischgl and are a lovely way for families to enjoy a wintry day.
A romantic horse-drawn sleigh ride, fun toboggan runs, ice skating, a visit to Ischgl Adventure Pool or pure adrenaline: Ischgl Skyfly is not for the faint-hearted. You get a bird's-eye view of Ischgl and go down two zip wires into the valley.
Does that sound like hard work? Luckily you can look forward to returning to Hotel Christine, with its wellness area, stylish bedrooms and suites, and culinary delights of the afternoon buffet.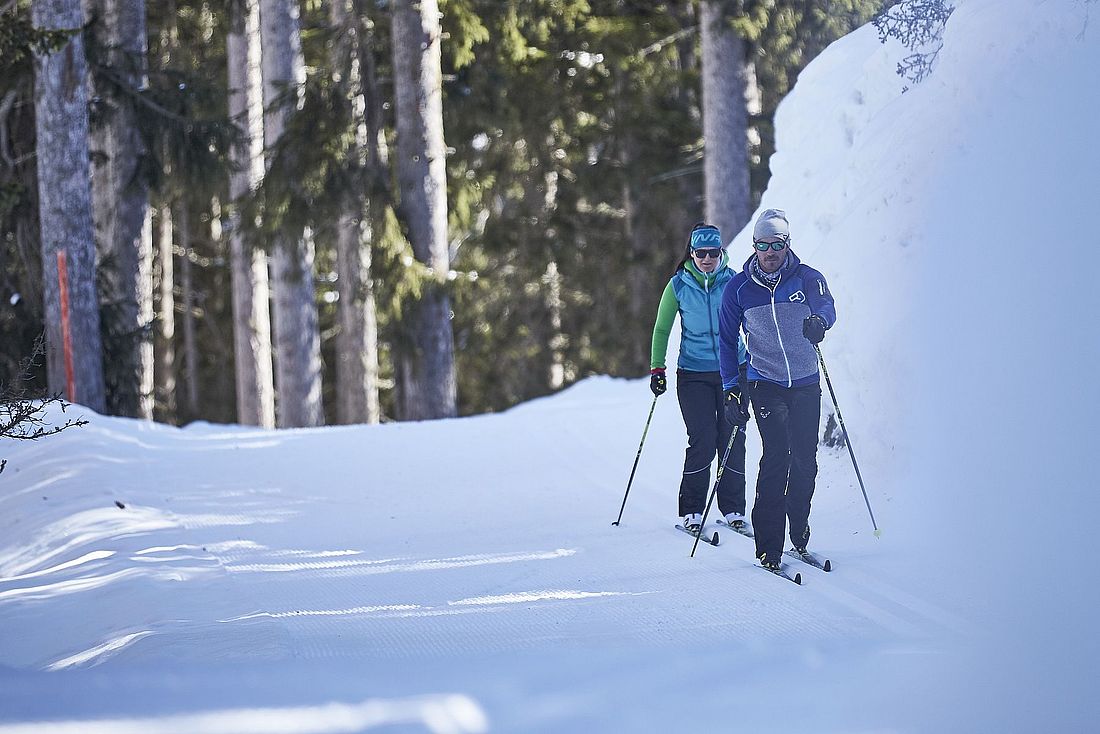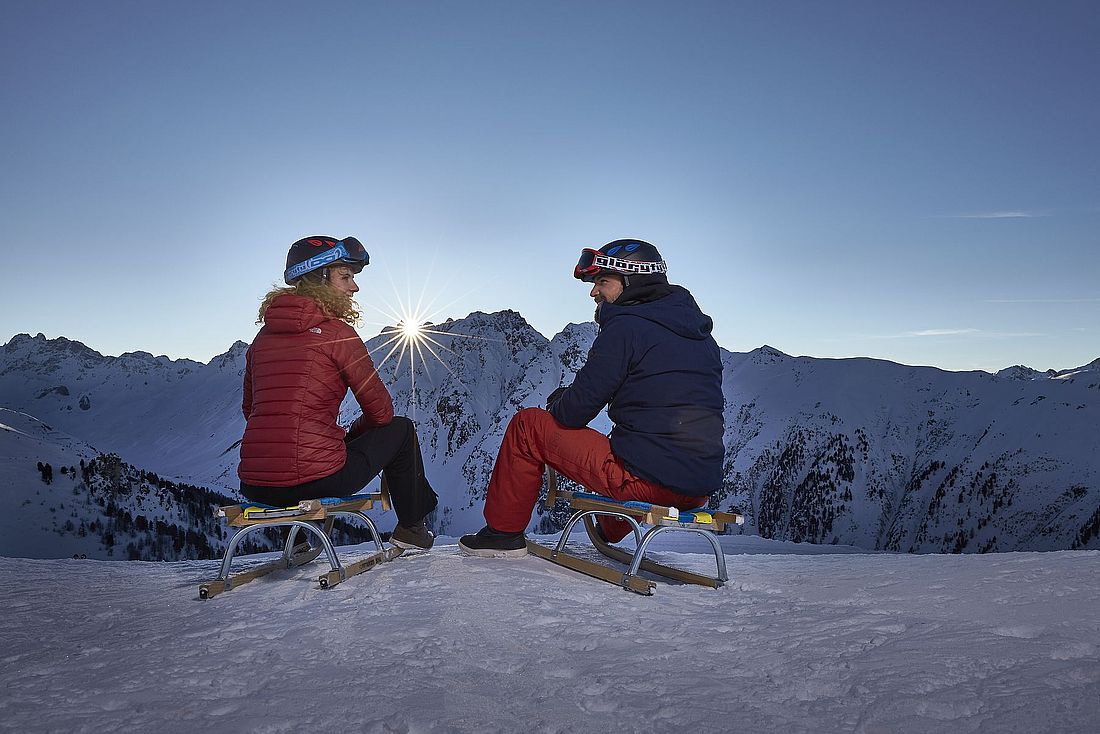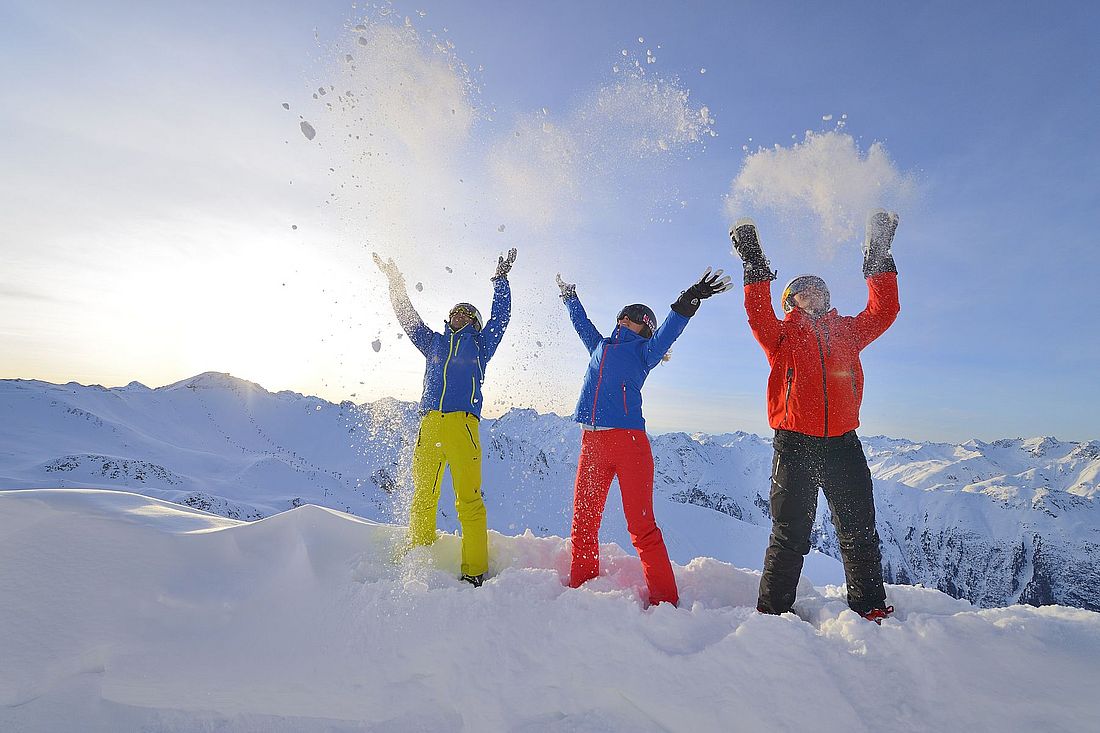 Cross-country skiing on a winter holiday in Ischgl
Cross-country skiers can enjoy over 70 km of excellently maintained trails for classics and skaters. So you can have a great workout in the breathtaking landscape of Ischgl.