All under one roof
Culinary & shops - everything under one roof.
Exquisite table pleasures await you in the Lucy Wang restaurant in the Hotel Christine in Ischgl.
In addition, you can literally enter the premises of trendy sports equipment from the hottest brands, high-quality pieces of jewelery and watches as well as much more, in the truest sense of the word. Because conveniently you will find all these shops directly on the ground floor of our 4 star wellness hotel Christine in Ischgl.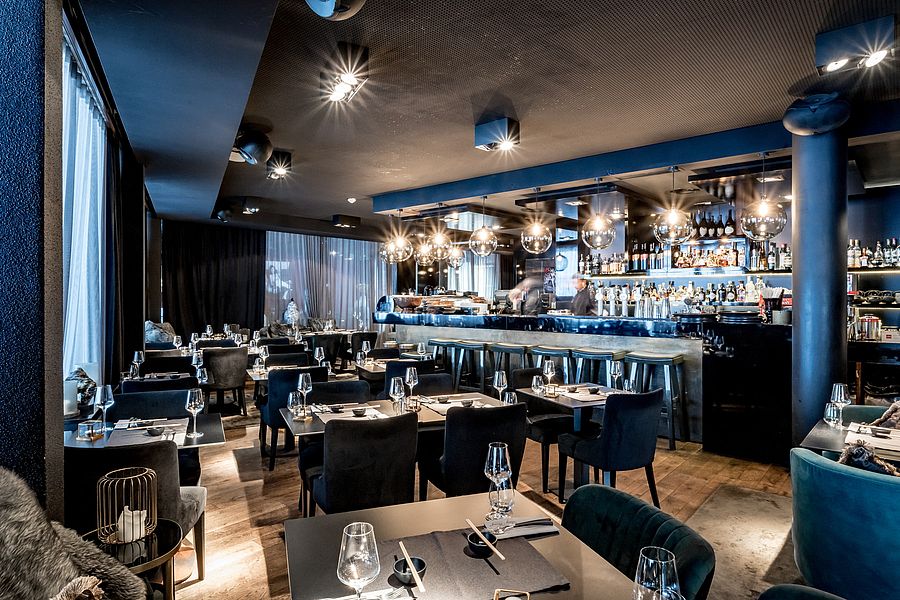 Lucy Wang
Brasserie & Sushi Lucy Wang
The culinary variety of French / Japanese cuisine at Lucy Wang promises a treat for the senses.
You can take a virtual journey of taste in Asian regions in advance at www.lucywang.at.
Bründl Sports in Ischgl
At Bründl Sports you will find current and trendy sports fashion, rental services and accessories that you need in a sophisticated and trendy sports paradise like Ischgl. Exclusive brands as well as the top advice from our stylists, the bar and lounge ensure international flair during your holiday at Hotel Christine.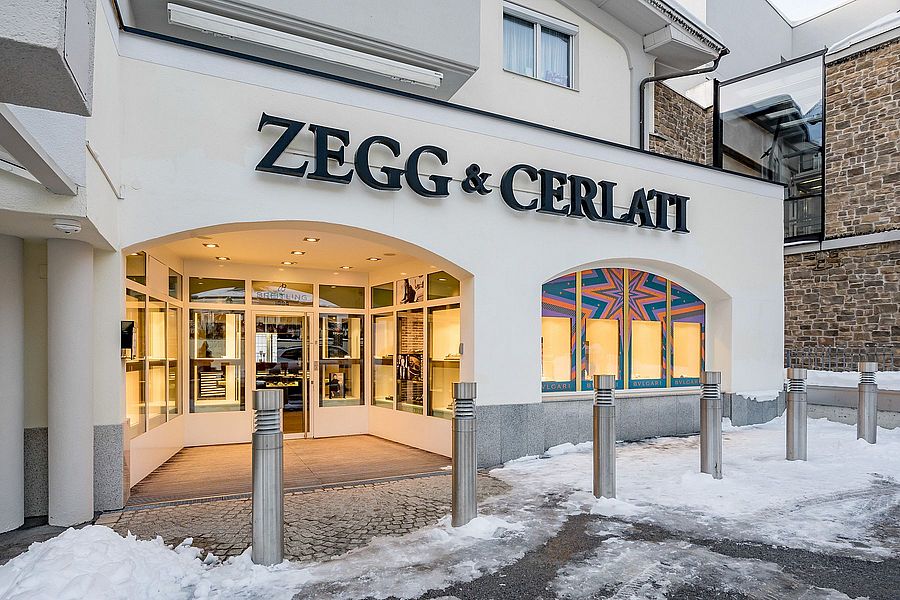 Zegg & Cerlati
Zegg & Cerlati
Exclusive jewellery, high quality watches, luxury gifts for your loved ones. Diamonds are a girl's best friend!
At www.zegg.ch you will find an overview of the range of this excellent shopping paradise.
Hair salon
Hair salon Peter - we make the most of your hair.
Hairdresser Peter is your hairdresser in the center of Ischgl, right in the Hotel Christine.
Trendy haircuts, perfectly coordinated hairstyles - at www.friseursalon-peter.com you will find our entire range of services.
Telephone: 05444 51140