Location & arrival
Hotel Christine 4 * - in the middle of Ischgl directly at the ski run
At Hotel Christine you live right in the center of Ischgl. It is only a few steps to the three cable cars that lead to the Silvretta Skiarena. The village tunnel, which brings you comfortably to the valley station of the Fimba and Pardatschgrat lifts, is only approx. 50 meters away, the Silvrettabahn valley station approx. 100 meters away. One of the valley runs ends directly opposite our hotel!
The central location in the middle of Ischgl village makes it easy to explore the delights of Ischgl on foot. Restaurants, clubs and bars, shopping in the stylish stores and sports shops, ski hire and sale, accessories and souvenirs for those back home. Strolling around the centre of Ischgl, enjoying a cocktail, a gourmet dinner with your loved ones and a joyful evening with friends. What else? That's Ischgl. Relax if you can!
When you arrive you will need a taxi. We recommend booking one here online.
Ischgl is 100 km from Innsbruck Airport and 300 km from Munich Airport. You can take the train to Landeck train station, from where you can easily take the bus to Ischgl.
---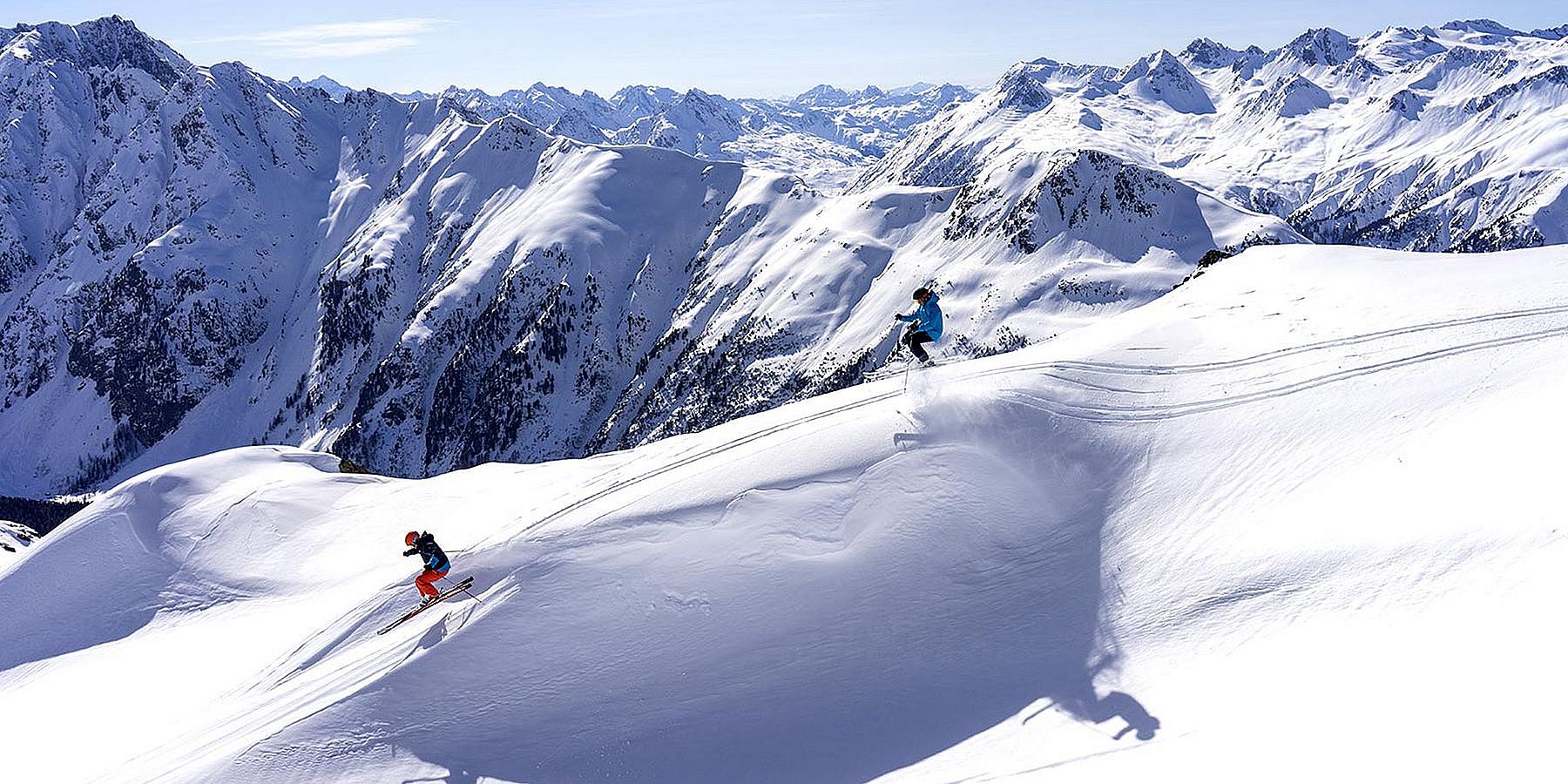 Experience Ischgl
Discover the region
Winter hiking on the cleared hiking trails of Ischgl, snowshoeing in the middle of a picture-book landscape. Walking, hiking, walking. That is also a winter holiday in Ischgl. Numerous routes show you the quiet side of Ischgl and are a great opportunity for families to fully enjoy the winter day.
benefits
Right in the center of Ischgl
Right on the ski slope and the mountain railway
Wellness over 2 floors and hairdressing salon
Shopping experiences directly at the hotel (sports shop, fashion, jeweler and more)
The legendary Japanese-French restaurant Lucy Wang right next to the hotel
online booking